A Successful Doggie Daycare Test Run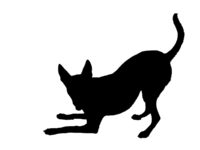 The dog daycare test run and dog boarding test run are two important parts of our programs here at New Beginnings.
My dogs had just completed their doggie daycare and boarding test runs. They had both done well- and I was one very proud parent. I rolled down the windows on the way home from NBK9 to reward them for their great work. As I came to a stop light, just a mile down the road, I turned my head around to  check on my boys.  Neither one was enjoying the fresh air. Instead they were cuddling up sleeping.
They had explored new areas, sniffed new scents and tasted new treats. They were rewarded for their good behaviors and given mental stimulation. They were placed with friends of the same size, age, personality and play style and given loads of attention – So it shouldn't have shocked me that they were sleeping. And as I sat there and looked at them, I couldn't help but smile.