Looking for a quick fix?
You're in the wrong place.
Due to a family emergency we are not currently accepting new training clients. We deeply regret this
inconvenience.
After a real solution? We can help!
In absence of fairy dust, magic wands and easy buttons we do have the science of humane behavior modification, and a lot of experience using it. Changing behavior takes time and our private dog training program isn't just a service, it's an education—for your dog and for you.  To get real results, your behavior will have to change, too.  If you're not up for that, you'll probably be frustrated with the training process and disappointed in the outcome.  But if you're ready to work and to learn, change awaits.
How our Private Training programs work: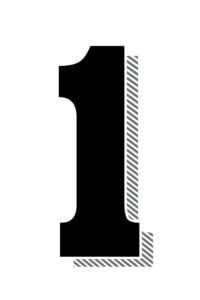 How does our in-home dog training, what we refer to as private training, work? Well, it all begins with your application. Filling out the Pre-Consultation Application is the first step on your training journey. We need to know a bit about you, your dog, and your dog training goals.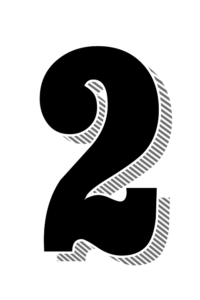 Next, we'll contact you to schedule your 90 minute initial consult. We work with you to find a day and time that will work mutually for both of us. Initial Consultation slots are dependent upon availability.
At the Initial Consult we will assess your dog and the situation, and you'll learn why your dog is behaving the way they do and what can be done about it.  There will be no training at the Initial Consult—remember, no quick fixes. No magic spells.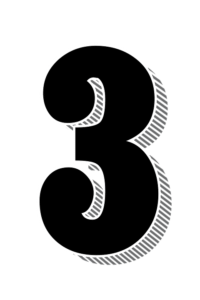 The great thing about the way we have our private training program set up is that you do not have to commit to our program right out of the gate. We understand that in-home training is a big commitment, not only financially, but of your time and emotion as well. From the consultation we can determine that best course of action to reach your training goals, the number sessions and the total cost of the private training. 
After you've reviewed your Private Dog Training proposal, it's your choice whether or not to pursue the private training – with no pressure from us.
The Initial Consult is $250        
If we take your case, expect on average between 8 and 12 sessions in most cases.  An average package cost for training serious behavior issues can run from $2,000 and up, while the average cost for training basic manners can run from $1000.00 and up. You'll be given a quote at the initial consult, customized to your situation and training goals.  Prices are not negotiable but you can call us anytime to discuss the dog training prices for different programs and get an estimate.
Yes, we're expensive. And we're worth it. Unlike most training services, which take on 20-25 cases at a time, dispensing quick advice and leaving clients to their own devices to execute it, we only take on a handful of cases at a time. This allows us to customize dog training plans to our students' goals and see you through the entire process.
Our goal is real change, and in the absence of fairy dust, that takes time and attention.
* Effective July, 1 2018 pet care services, including but not limited to grooming and boarding services, pet sitting services, and obedience training services are subject to sales tax. Reference KRS 139.20
We guarantee to give you, your dog, and your goals our utmost attention, care, and respect.  We guarantee to use only positive, scientifically sound training methods.  We guarantee to customize and help you execute a dog training plan designed to give you the  best chance of reaching your goals.
And we guarantee never to guarantee training results.  That's right.  It is considered unethical by our governing bodies, including the CCPDT and APDT, to guarantee the behavior of another living being.  Be wary of any dog trainer who guarantees specific outcomes.          But we can guarantee that if you follow our advice and training rules, your life with your dog will become much smoother.
1.  We cannot effectively or safely give advice before meeting your dog at the Initial Consult.
2.  An initial consult is required for all forms of in-home private training and day training programs.
3.  A Pre-consult application is required to schedule an initial consult.
4.  An Initial Consultation takes place in the client's home.  The Initial Consult is 90 minutes long and the cost is $250.00. Any        additional time over 90 minutes is pro-rated by the minute.
5.  Payment for an initial consultation is required in advance at the time of scheduling the initial consultation appointment.
6.  New Beginnings K-9 Training does not participate in payment plans.  An average package cost for training serious behavior issues can run from $1000.00 to $2,500.00 and up.  A quote will be given at the initial consultation, customized to the situation and training goals. Prices are not negotiable.
7.  If you choose to pursue training after your initial consult, you will be asked to commit to a training package designed to meet your training goals. No exceptions.  We do not train session-by-session. Our goal is to give you the best chance of reaching yours.
8.  We have a set training schedule.  You will be given appointment options to choose from, just as you would at your doctor's,      dentist's, or accountant's office.  No exceptions.  Our schedule is designed to maximize staff time.
9.  Students must commit to following our advice.  Your dog's behavior will not change if you aren't willing to change yours.
10.  Students must complete training homework, every week.  Results take work.
We truly care about your success and from the first contact with us, to the consultation and private training you can expect nothing but straightforwardness and honesty.
But remember Training Rule #1:  We cannot effectively or safely give advice before meeting your dog at the Initial Consult. 
Our office staff will not dispense training advice on the phone. We have no fairy dust, no magic wands and no easy buttons.