Young or old, novice or skilled - it's always a good time to learn pleasant manners!
For those who want a step in the right direction and to those who want all four on the floor and a solid foundation, our new curriculum and class structure will allow students to choose how far they want to take their education.
With the student's choice of how far they'd like to take their education, coupled with a much more flexible schedule that allows for class attendance more than once a week, we've designed our new program to present the opportunity for even more success.
See the Value of Flex-Time Training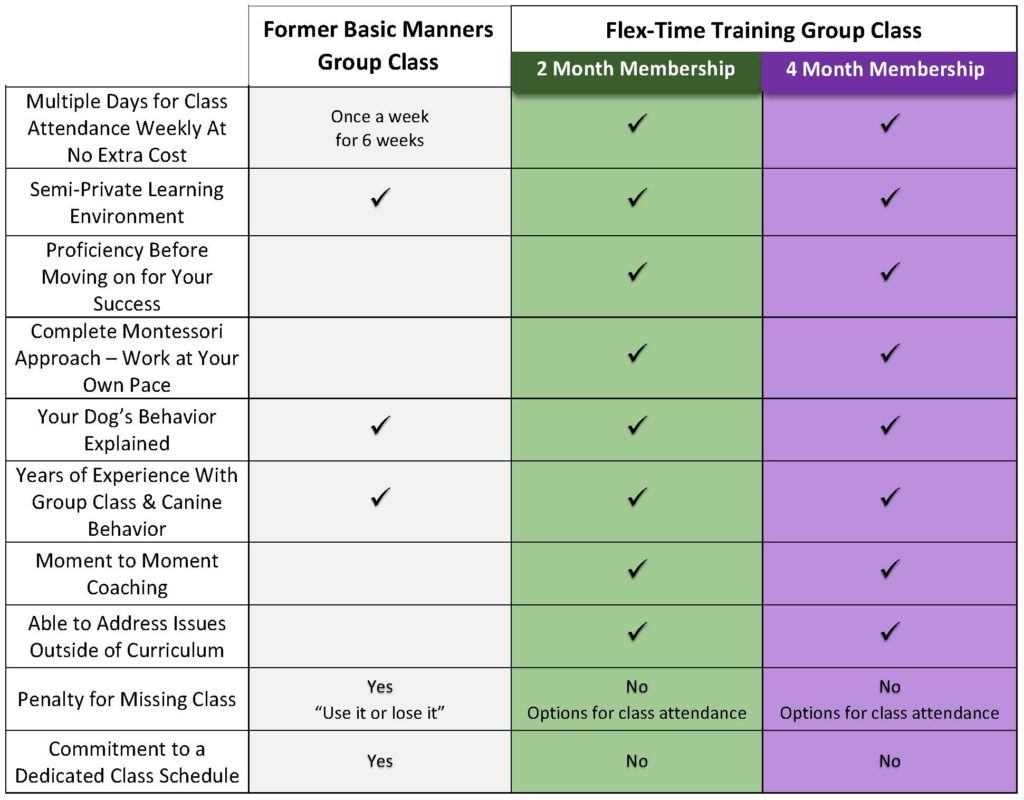 Our Basic Obedience & Manners Group Training Classes build a foundation of solid communication before moving on to more complex behaviors. Begin at the beginning and take one step at a time.
In Our Basic Obedience & Manners Group Training Course We'll Cover:
Good manners. Sit, loose-leash walking, recall.
Impulse control. Anti-jumping, wait at the door, down.
In-home management. Advice on good routines, consistency, and problem prevention where it counts the most—in and around your home.
Our Basic Obedience & Manners Group Class is currently full.
Please call for the next enrollment opportunity.
Take a look at what's taught in our step-by-step group training classes
Myths About the Dominance Thoery
To Punish or Not To Punish...
Learn More About SAFE Early Puppy Socialization