Exercise with Your Dog
There are tons of fun and even inventive ways that you and your dog can exercise together. The classics are great, but if your looking for something maybe a little different we've included a few new ideas for you to try! From walks to fetch and soccer to agility – we'll give you some great ways to exercise with Fido!
If you live in the countryside or a neighborhood that doesn't lend itself well to a walk with your dog for whatever reason, consider taking the show on the road! Travel to a nearby subdivision or somewhere better suited to walk with your four-legged family member. If it's possible join a friend or family member with their dog and walk together! You may be wondering, "How long should the walk be?" Just like us, dogs are all individuals and are going to have different exercise needs and limitations. Young dogs or high energy breeds generally benefit from longer walks, while more senior dogs and "squished-nose" dogs may need a shorter walk. "Squished-nose" dogs, a.k.a brachycephalic dogs, are dogs like pugs that have a very short muzzle which can make air intake more difficult. Tailoring your walk to fit your dog's individual needs is just another part of being a pet parent!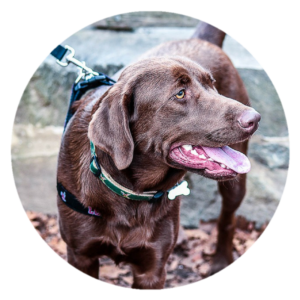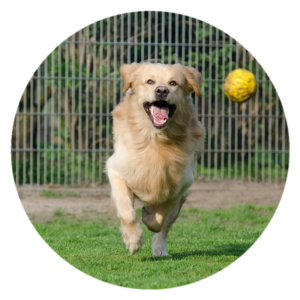 We all know what "classic" fetch is all about. You throw the object and your furry family member goes bounding after it to bring it back to you. Fetch is a great way to get your dog moving and is easy to fit into a busy schedule. But who says you have to be left out? While Fido is retrieving, you can do muscle-building exercises such as crunches, lunges or even squats. Then you'll both be getting a work out! Or get some sprints into your workout by racing Fido for the ball. Fetch isn't just a game for dogs, but can become an entertaining part of your own workout routine!
If you have a herding breed like a Border Collie or Australian Shepherd, soccer could quickly become a new family favorite game for everyone. Many dogs actually love to play soccer! This is evident in the fact that many pet brands now sell different sized, soccer-like balls. Since they are specially designed for our canine companions, they are resistant to things like sharp teeth. Playing keep away and racing after the ball will be sure to get both you and your dog's blood pumping!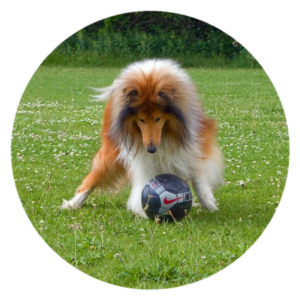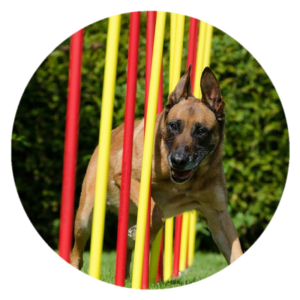 Agility has many benefits. Not only is it a great bonding opportunity for you and your dog, but it can help them lose weight, learn new skills and gain confidence along the way. You don't have to go to a specialized facility or attend a class to get in on some agility action though. Your yard or even inside your home can be transformed into a DIY agility course in a snap! While they do sell agility equipment that you can purchase if your not the crafty type; taking the time to create and construct your very own course can be fun! Especially on rainy or snowy days, building an indoor agility course can help your dog (and your kids!) burn off some of that excess, cooped up energy.
dog exercise dog health exercise with your dog fun dog exercises