"We began using New Beginnings K-9 for private training lessons, then for a group lesson when we adopted a puppy and still later for daycare and boarding. Karen and her staff are incredibly loving and attentive to all three of our dogs. Recently, we made a difficult decision to board our "fur children" while Toulouse was waiting to have a salvage orthopedic procedure completed. When we returned from our travels Toulouse's lameness, and quality of life, had improved dramatically making surgery not necessary at this time. It was clear that he enjoyed his stay and that the staff had adhered to his restrictions. We highly recommend the facility based on our experiences there."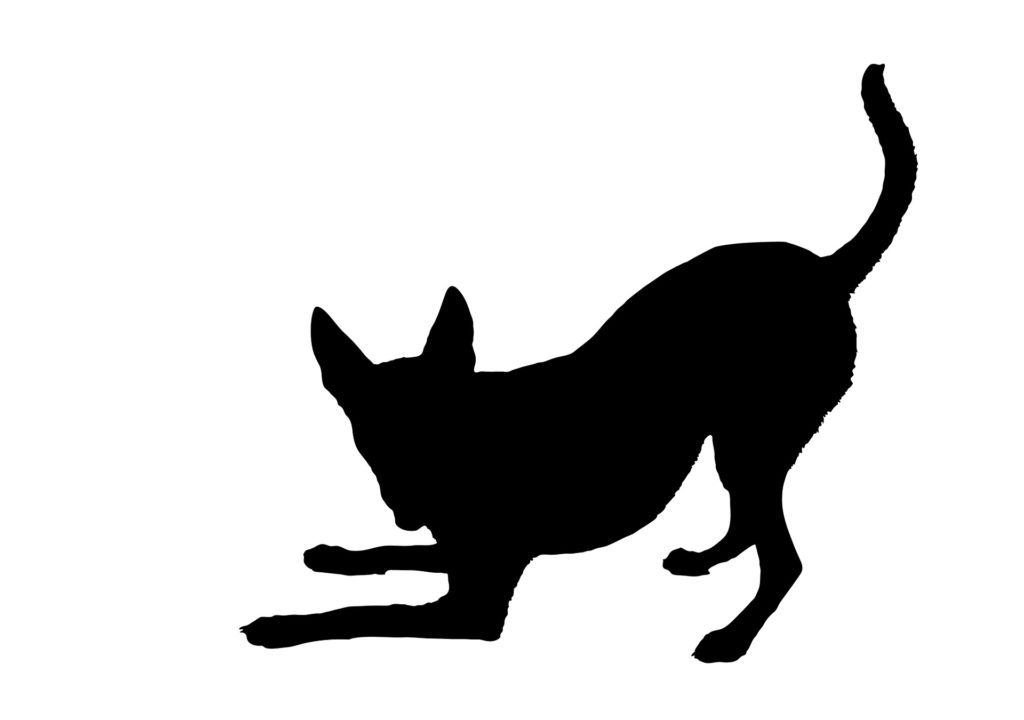 Kristi Baker, DVM - Veterinary Medical Center of Independence
Bette & Toulouse
"I've used K-9 New Beginnings twice now for boarding. The first was a board and train situation and the second was boarding only. I am extremely pleased with NBK9 and will never board my dog anywhere else. Their main concern, as it should be, is making sure my dog is happy, safe and comfortable. I trust them completely. Daycare is included in the daily boarding fee which I think is amazing. My dog loves going there...how many people can say that about their current boarding option?"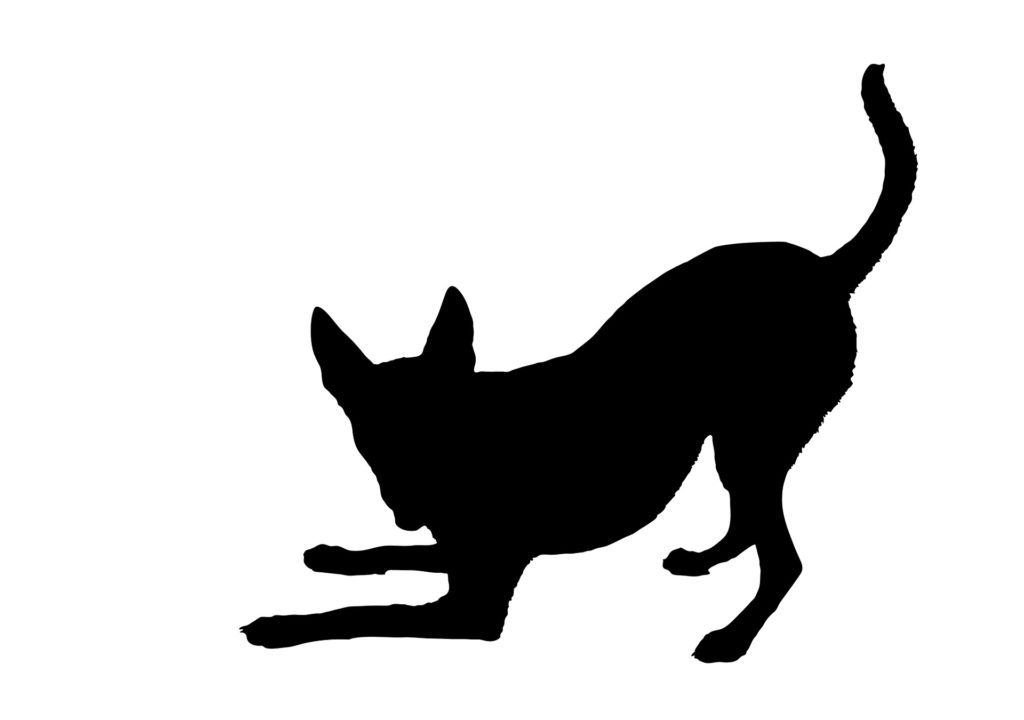 "When we moved to Northern Kentucky, I began to search for a boarding facility for my dogs. I had some horrible experiences with boarding facilities in the past, and I expected some very specific things before I would leave my dogs with anyone. After visiting several kennels, I began to think that what I wanted for my dogs simply didn't exist. Then I discovered Karen Abell and New Beginnings K-9 Training and Boarding. New Beginnings has a unique new approach to boarding and training dogs that is refreshing and pleasantly welcome. Karen's philosophy is based in well researched practices, uses only positive reinforcement, and always is aware of what is best for the dogs – exactly what I had been looking for. Knowing that my dogs are happy, have lots of human interaction, playtime with other dogs both indoors and out, and is never left unattended made it an easy decision to trust them with my dogs."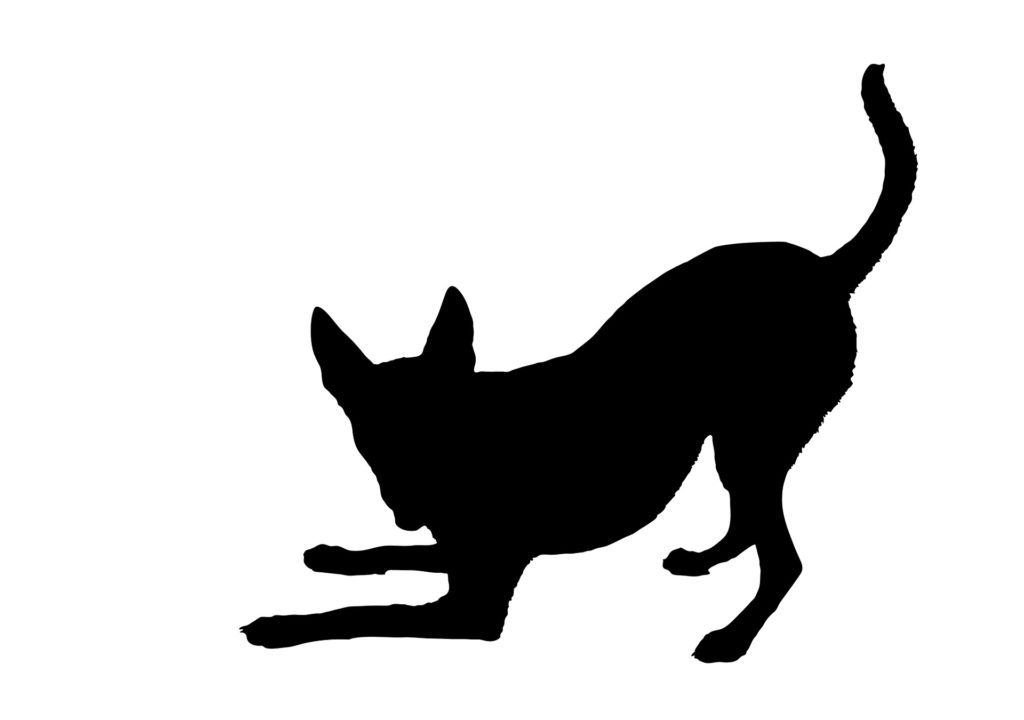 Emily Krysanick
Elsie & Karma
"My husband is an airline pilot and we frequently travel. We wanted to be sure we had the support to take care of our dog while were away. Prior to getting Cash, our yellow lab, we spent a lot of time researching and touring boarding places in the Greater Cincinnati area. I worried a lot about how Cash would feel when away from us and how much money it would cost to board her. We took a tour of New Beginnings and immediately I knew this was the place for us! Karen and the staff treat Cash like she's part of their family. We pull into the parking lot and her tail starts to wag and she's happy. She's at her second home. The customer service is great, the staff knows us by name. We are always updated on Cash and we feel like New Beginnings and our family work as a team."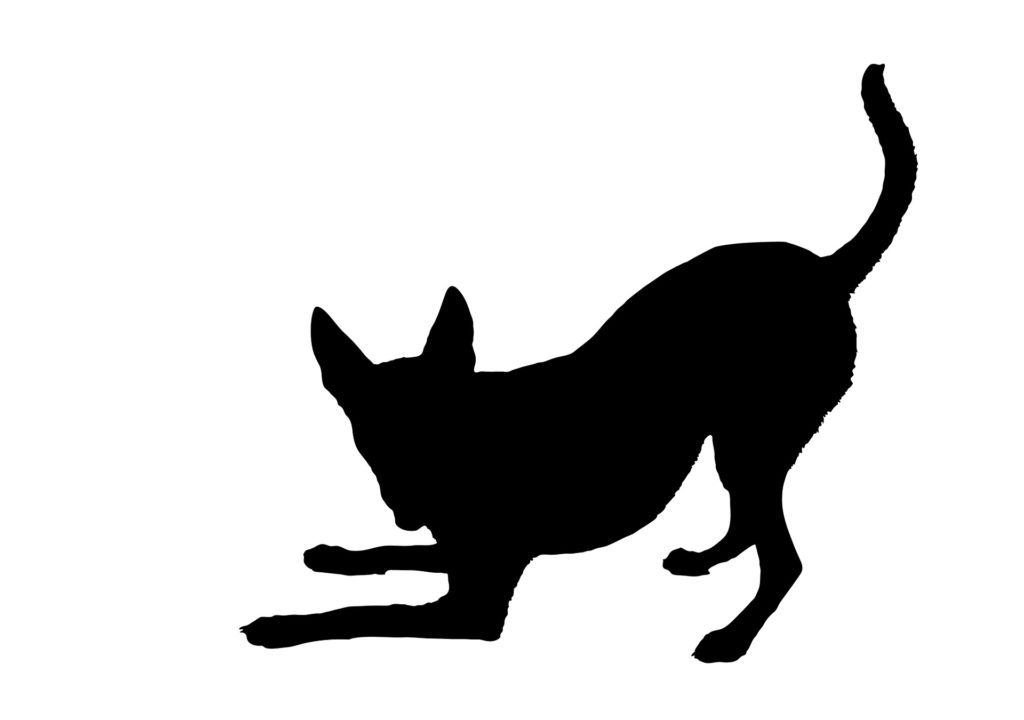 "We first discovered New Beginnings while Google searching for a place to board our puppy for a week long vacation. Dozer (our friendly and energetic Golden Doodle) is our first dog together (and practically our child) so my husband and I were looking for a facility that was warm, inviting, and willing to answer all my questions/concerns. I browsed through the website and was pretty much sold when I saw what the itinerary was for all the days that Dozer would be with them. I called and Karen, the owner, answered in such an energetic and friendly voice. She gave me all the information I needed right there on the phone and answered all of my questions very thoroughly. Needless to say we decided to have Dozer stay with New beginnings while we were gone. When we came to pick him up, Dozer was all smiles. We have now been with New Beginnings for puppy training and dog daycare as well! The training was GREAT! Karen and staff are patient, knowledgeable and very detailed with the training no matter what level YOU AND YOUR DOG are on. Dozer loves going to daycare every week too! Every staff member of New Beginnings has always been very kind and they work very hard! They are like Dozer's second family. I would recommend all of New Beginnings programs to any dog loving family!"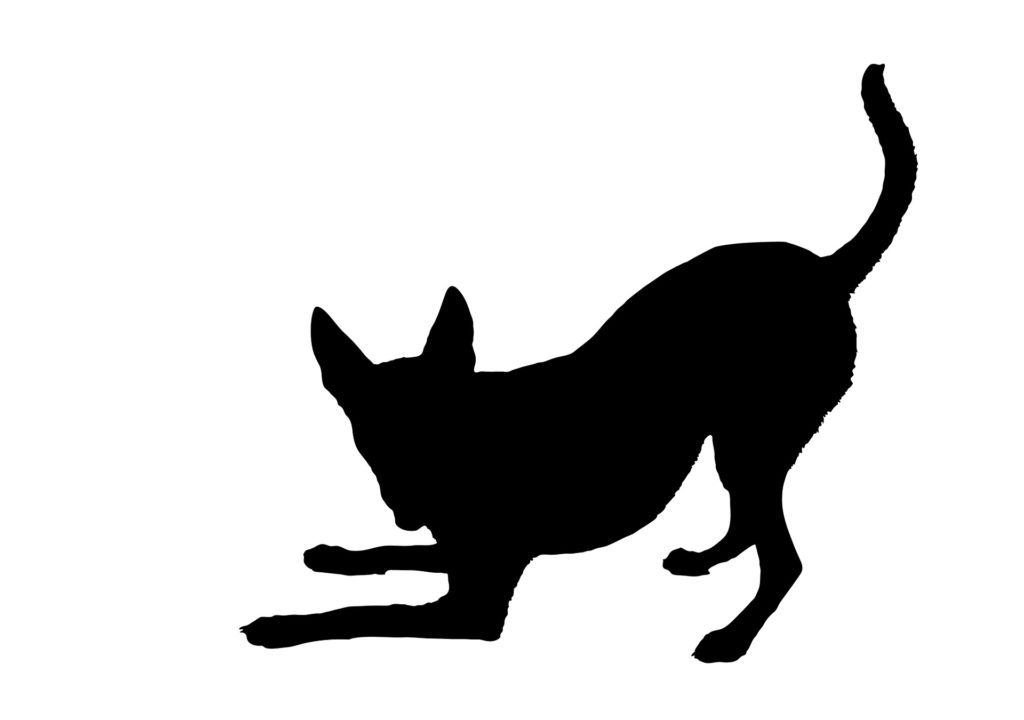 "I had never boarded a dog before but figured I should find a facility just in case a need arose. Since none of my friends board their own dogs, I set off to do some research. Armed with several potential candidates, I started making phone calls, seeking information about the facility - location, pricing, staffing, etc. Quite frankly, I was not impressed, until I contacted New Beginnings. A thorough explanation of what I (and my dog) could expect when boarding, all-inclusive pricing, and something totally unique - a Boarding Test Run to familiarize my dog with the facility and enable the staff to determine how best to meet his needs. I completed an extensive questionnaire about Rocket Man's habits, including how he interacts with other dogs, what, and how frequently he eats, and what medications he takes. So, armed with this information and supplies from home (bedding, food, toys, treats and a shirt with my scent) Team members were ready to perform their magic. I got a couple of phone calls during the trial, assuring me things were going well. When I picked Rocket up the following day, Team members took the time to review his experience, based on the notes taken and personal interactions during his stay. The minor modifications made to his surroundings were carefully noted for future stays. Since our Trial-Run, Rocket Man has stayed at New Beginnings on several occasions, allowing me to travel knowing my little guy is enjoying his home-away-from-home."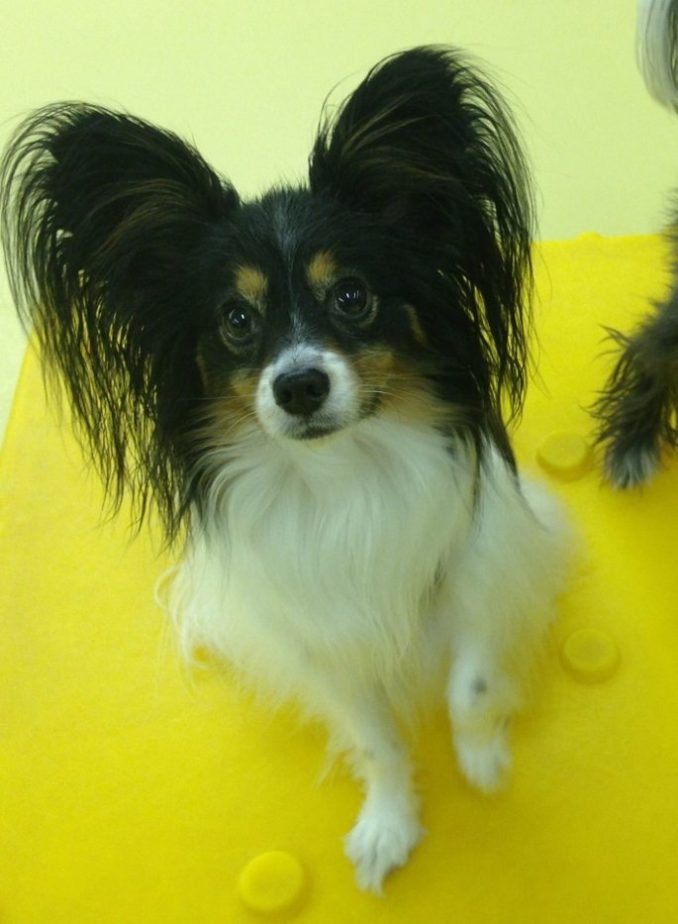 Our dog, Catfish, is a 35 lb. black lab/beagle mix. We adopted him from a rescue group in Atlanta about 10 years ago. He was about a year old. Because of his background he has a few issues: separation anxiety and fear of any and all loud noises are the most prevalent. Although he is over 10 years old he is still a very active dog. We lived in Atlanta about 2 years before moving to Northern Kentucky. During that time Catfish was exclusively boarded at a PetSmart Hotel. After move to this area we also boarded at a PetSmart Hotel and Red Dog Spa in Cincinnati. Catfish was never happy to walk through the door at any facility. We had resigned ourselves to the fact that his separation anxiety prevented him from being happy anytime he was not with us. Once We Found New Beginnings- Knowing how dissatisfied we were with our boarding options, a friend recommended a new boarding facility to us. She told me it was quite different from any care provider she had used in the past. I was warned that they were very serious about their clients and if I wasn't, then I shouldn't even contact them. After the first contact with Karen, I realized that my friend had been correct. The initial questionnaire was extremely detailed. Although it was a rather lengthy task, it made me realize that we were embarking on a very different experience. One in which they really wanted to know as much as possible about our pet and his individual needs. Once we had submitted our questionnaire, we went for a tour. Tours are only conducted at certain times to limit the disruption of pets who are currently boarding. My dog does not do well with change and strangers. This guideline immediately impressed me. All employees were very friendly, but were also focused on the dogs in their care. The kennel was exceptionally clean and there was NO SMELL! I could not remember ever walking into a boarding facility that did not have an animal odor. The pets are rotated from one area to another throughout the day. Finding that playtime was a regular part of the day, without additional cost was very surprising, but also wonderful. We were informed of vaccination, food, bedding and other requirements. We were very impressed with our introduction to New Beginnings. We set up the required trial run for Catfish. As all went well, we soon set a first boarding for Catfish. That was 3 to 4 years ago. Not long after Catfish began to board, we realized there was no longer the customary crying and upset when we reached New Beginnings. He is a vastly different dog than he was 4 years ago. He pulls me into the front door and goes straight to the person who comes to take him back. Have devoted, educated, qualified, consistent people has certainly given reassurance and contentment to our pet's comfort. Catfish also does not like long periods of being outdoors and enjoys the temperature control. Competent kennel personnel are trained to recognize and evaluate any signs of illness or unusual behavior and to seek veterinary assistance when needed. When Catfish boarded over spring break, we received calls from Karen on two consecutive days. The first was to inform us that Catfish was favoring one of his back legs. She explained in great detail what the problem seemed to be and the steps she was going to undertake to monitor his condition. They actually kept him in the front office to keep him happy and calm, but also able to keep a constant eye on him. Being an older dog we all realized it might just be from too much play. The next day Karen called to tell us he was doing better, but she was still keeping him under close supervision. We do travel often and are relieved that we can relax and enjoy your trip and know that Catfish is well cared for and happy in his surroundings. Developing a good relationship with a boarding kennel will make things a lot easier for your pet, your family, and you.

Janet & Rick Spain
Catfish