"Several months ago, after owning nothing but beagles for 30 years, I found myself the proud owner of a 1-1/2 year old Sheltie, Loki. (Actually, I'm the third owner). Loki came to me as an absolutely adorable dog. He was also absolutely terrified – of the outdoors and any kind of noise. I honestly didn't know how to help him. That's when I found Karen Abell of New Beginnings K-9 Training.Karen is a rarity is today's world. She is absolutely honest and doesn't sugar coat anything. She does not promise to perform miracles and she does not guarantee results (the progress depends on the dog). What Karen does promise is that she will work with your dog to bring about improvement, and that is exactly what she has done for Loki.In my opinion, she is absolutely the best at what she does. She is excellent in evaluating a dog and its problems. She also has a method that works. It involves understanding the dog and its personality, the motivation required to bring about results, patience, and lots of positive reinforcement. In addition, the process involves homework on the owner's part. (This is not magic. The owner also has to put effort into the process or it will not work).The change in Loki since he has been training with Karen has been very positive. It has not been instantaneous and it has not been easy, but it has been amazing to me to see my dog come out of his shell and reveal his true (and often mischievous) personality. Loki is a work in progress. But he continues to improve daily. Without Karen, this would not have been possible.So if you truly want to help you dog and are willing to put in the time and effort that involves under Karen's excellent leadership, I highly recommend New Beginnings K-9 Training."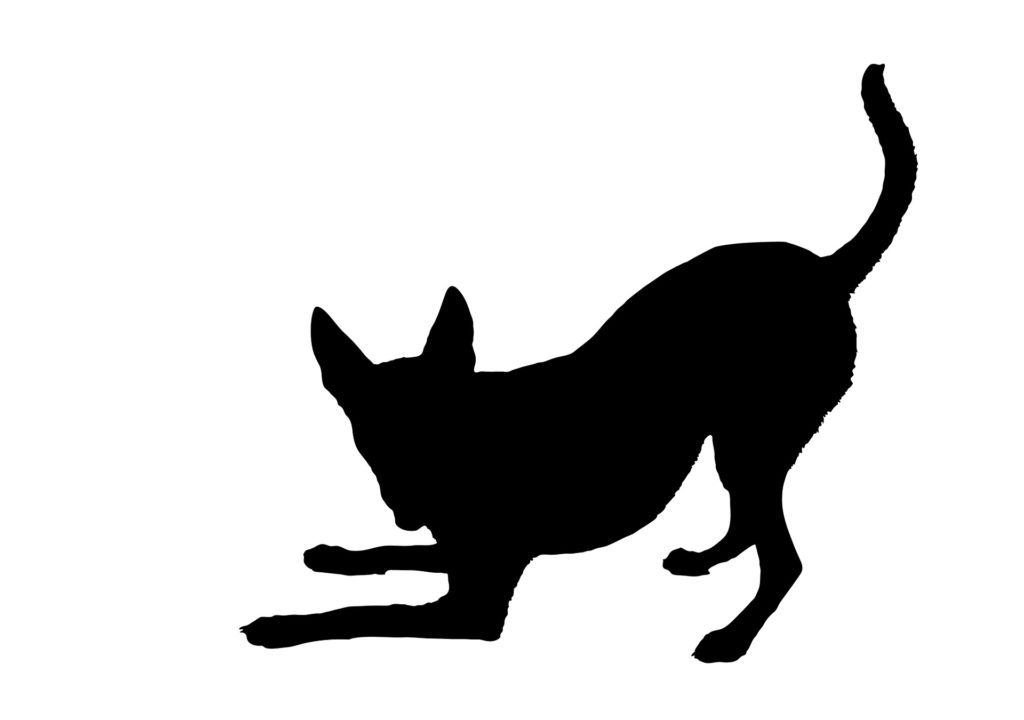 "We adopted our first two dogs, Macy and Brodie, as rescues when they were both over a year and a half old. When Macy passed away after 12 wonderful years with us we decided to go to a breeder for our next dog. We love our rescue dogs, but both had behavioral challenges and we wanted a "fresh start" with our next one. We did our research and decided that we wanted a Bouvier des Flandres. We knew training was going to be of utmost importance raising our puppy – especially with this breed.After a lot of research into positive reinforcement training we reached out to a friend who happens to be a Veterinary Behaviorist at The University of Tennessee veterinary school to help us find the right training program. She, in turn, spoke to colleagues at The Ohio State University Vet School, who recommended New Beginnings K-9 Training. It only took one phone conversation with Karen to know we had found the right place. We enrolled Margot in the Right Start Puppy class and brought her to several puppy socials before the class started. We instantly appreciated Karen and her staff's unique approach and highly personalized approach to training, and enjoyed watching Margot learn and grow.Since that first class, we have taken several specialty classes, including a Calming class, Recall class and a Holiday Manners class (one of our favorites and key to a well-behaved puppy at our holiday party)! We also enrolled Margot and Bixby in daycare and board both our dogs there when we travel. We can't recommend Karen and the entire team at New Beginnings enough—they love our dogs as much as we do!"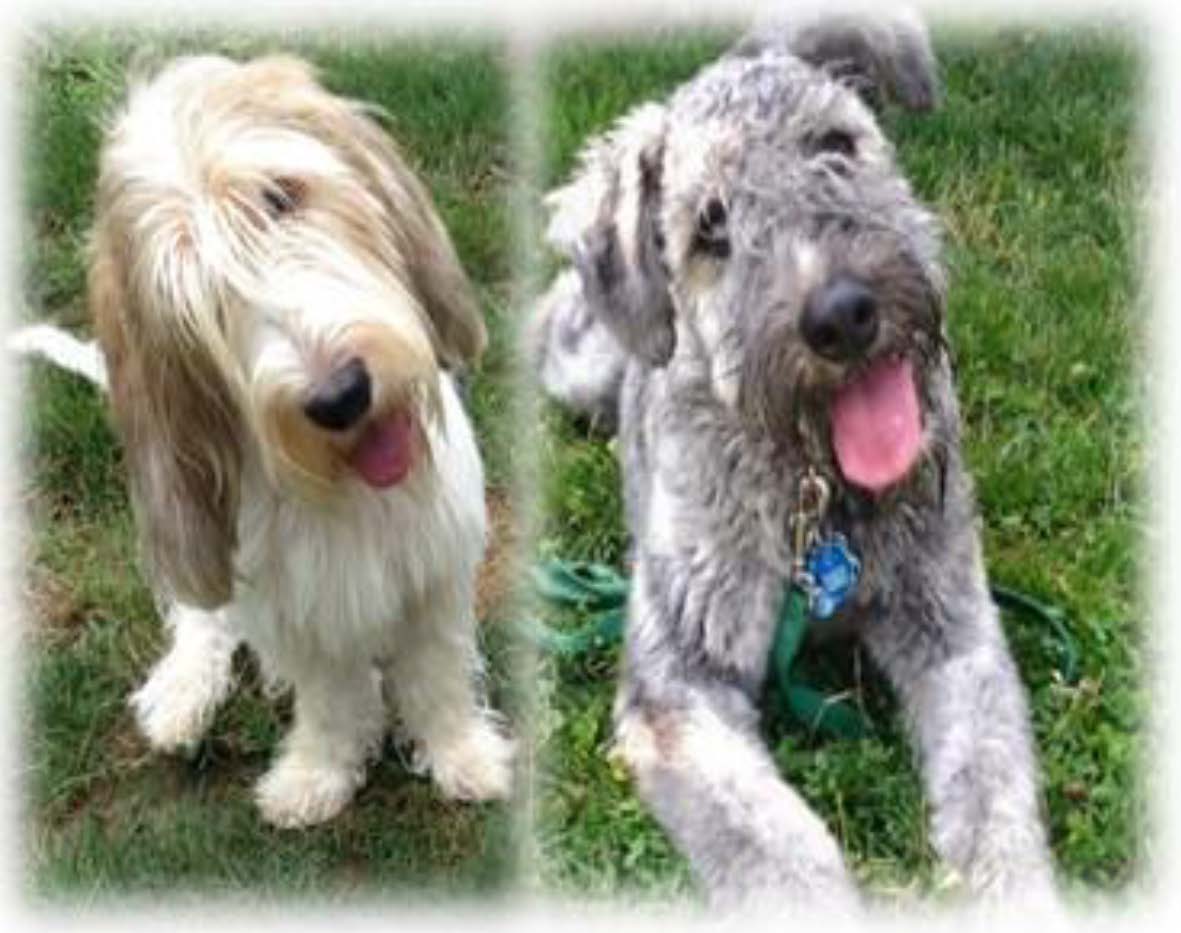 Jack Emery & Thomas Cochill
Margot & Bixby
"New Beginnings K-9 Training's positive reinforcement approach is wonderful and most effective. Karen has helped Summer do a complete turn around. She is not nearly as fearful as she was. We are still working on some issues but would never have gotten this far without Karen's help. I highly recommend her and her dog training program. Thank you so much. Karen."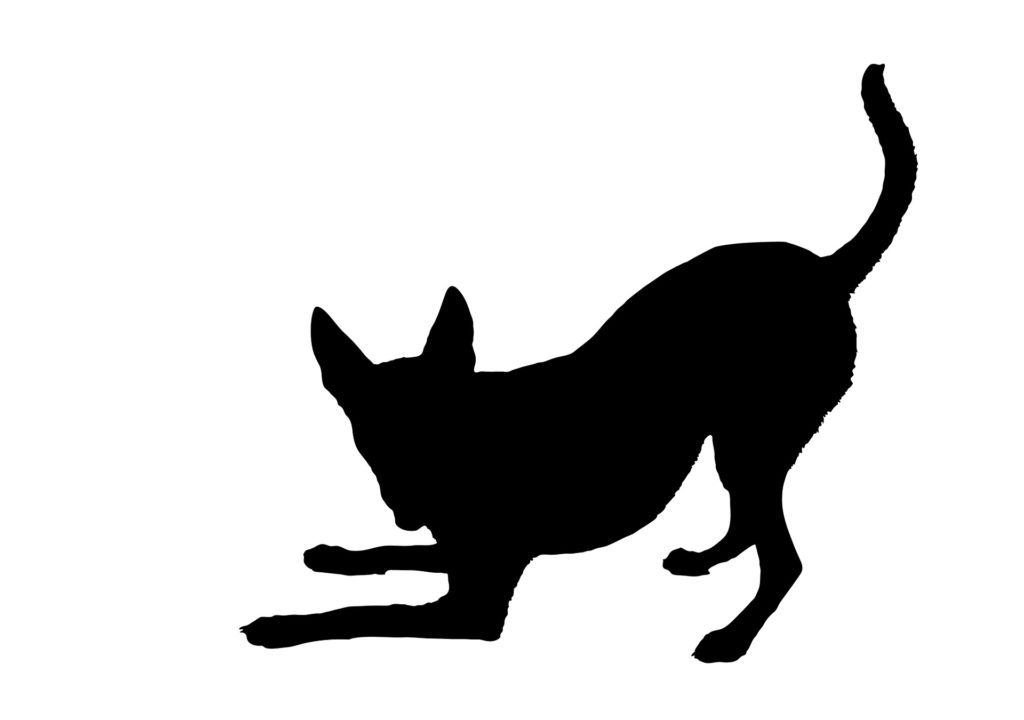 "We began working with Karen in May of 2007 after we rescued our two Golden Retriever Mixes from a pretty bad situation. Both dogs had different issues that we needed to work on. Teddy was a very nervous excitable dog that had shown to be leery of children and strangers while his sister, Cleo, loved everyone with too much enthusiasm. Quite a diverse handful! Working with Karen using positive reinforcement has given us the tools and confidence to manage both dogs in and outside of the home. Throughout the training, Karen used very real life situations in order to teach our dog's replacement behaviors for the not so desirable behaviors. Now we can take a pleasant walk with both dogs and have guests over to our home without being worried about how our dogs will behave. The best part of the using positive reinforcement training is that it becomes a game for the dogs. It takes hard work to see the results, but getting there can be fun!"

Lauren McDole
Teddy & Cleo
"My husband and I own a 5 yr. old Labradoodle, Lucy. We love Lucy and consider her part of our family! While Lucy is extremely affectionate and smart we were unable to communicate to her what we needed her to do: OBEY. Two areas of concern: walking Lucy and her relationship with our 4 yr old granddaughter.Walking Lucy in the neighborhood was a challenge as she pulled on the leash sniffing every bush, tree and leaf. Her relationship with our granddaughter created problems for Lucy's high level of energy was sporadic and bothersome. Our granddaughter was scared of Lucy. Karen came to our home weekly teaching us how to communicate with Lucy thru her positive reinforcement techniques. Thanks to Karen and New Beginning K-9 Training Lucy now responds to our commands. Lucy is a pleasure to walk with and the granddaughter is comfortable around her. The granddaughter now also understands how to communicate with her, resulting in a feeling of empowerment that she can control the dog. Karen's help has been nothing short of a miracle in our relationship with Lucy."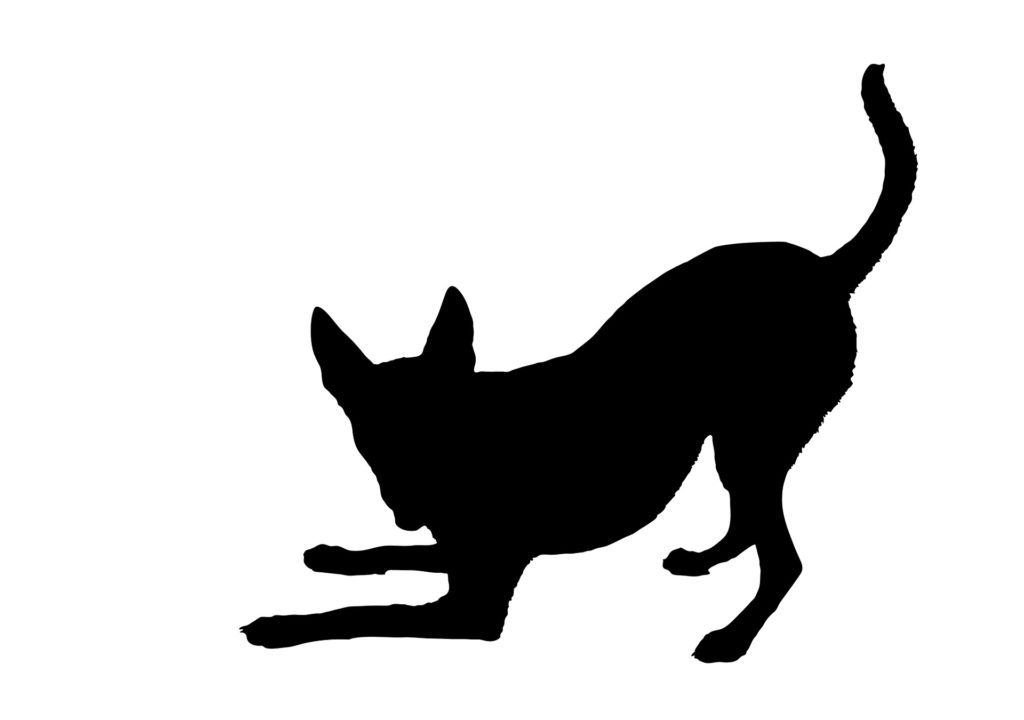 "New Beginnings K-9 Training was amazing with our new puppy, a chocolate lab, Annie. The knowledge we gained from them as pet owners was and continues to be invaluable. They taught us how to react to our puppy to enforce the acceptable behaviors. It was really funny because it was as they said, just like having a two year old child, they cry to get your attention and throw fits to get what they want. When you give in they realize this works and continue the behavior. Our Annie was the same way, barked or jumped up on you to get the attention, when she realized this wouldn't work she gave the acceptable behavior of waiting for our attention. Every training session was beneficial and astounding. I left each session with valuable information and still use it every day. Annie is now a joy to be around thanks to New Beginnings!"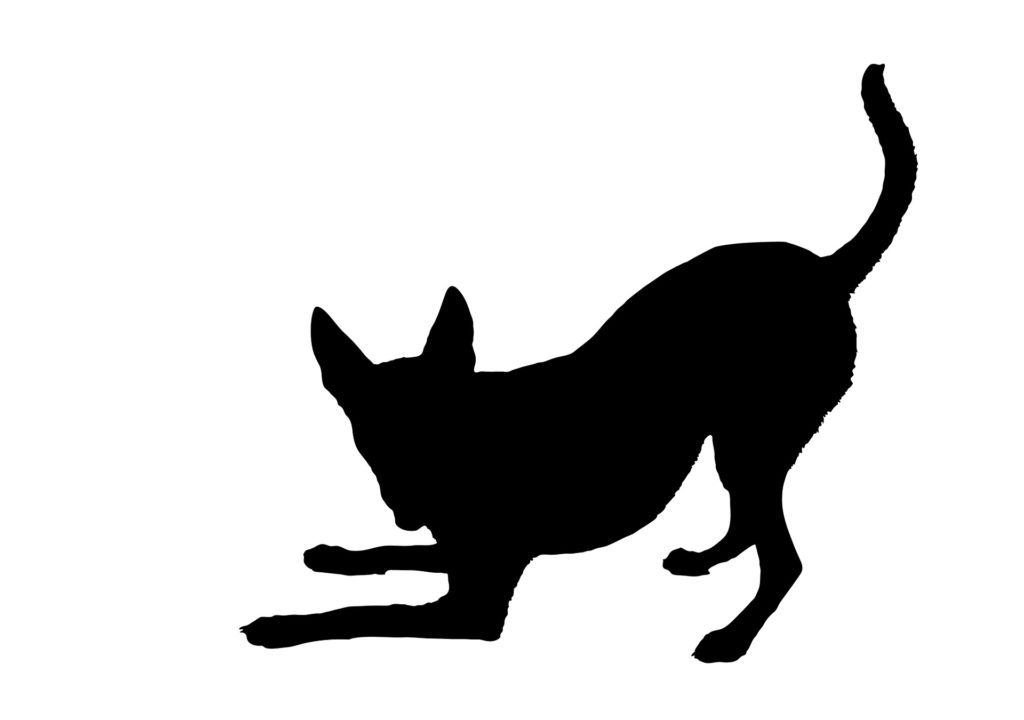 "My name is Dolly, and I have just been adopted by my forever friend, Cindy. I am a 2+ year old white standard poodle who needed a home at the same time that Cindy realized she needed a forever friend. Several years ago Cindy learned positive reinforcement methods from and Karen Abell and now Cindy is SOLD on this method of training canine best friends. She says it is so good, and the results are so quick and the whole thing reinforces the bond between the two of you. Late last summer, Cindy called Karen and asked if she could help her find a dog to live with and love. Karen sent Cindy a questionnaire to complete before they had a "New Adoption Educational Consult" meeting. Those questions made Cindy think long and hard about what she would like: age, sex, breed, hair length, color, disposition, temperament, and a LOT of other things that are really important when two individuals decide they are going to live together. The questions, and the meeting, confirmed that this was a serious matter, not just a case of going out and finding a companion. It made Cindy realize that she was not ready for a puppy…that she really wanted an adult dog, one who was well mannered, easy-going, and had a sweet face: and guess what…that describes me to a TEE!!!!! While Cindy says I am almost perfect, I still have a tendency to pull when we go on our walks, and we are working on that every day. AND we have made sure that I know how to "Come!" I'll tell you a secret: I don't want to be very far from her anyway, so it is easy for me to want to respond to her when she asks me to "Come." I am looking forward to going to Karen's new facility in Erlanger, and I hope I will see some of you all there. Woof!!!!"

"After rescuing my second dog, Suki, and taking in a housemate who also had a dog, I needed some guidance. Suki had a high level of anxiety and exhibited food aggression toward the other dogs in the home. Karen is not only a dog trainer, she is a biologist and a teacher. By working with her, I learned how to reduce Suki's anxiety and how to reward desirable behavior in a manner that was enjoyable and helped my dog and I bond. During our sessions, Karen was always patient and ensured that I was practicing the new methods in a way that was precise and consistent so that all of the dogs in the household could benefit from our work. Her training sessions and homework assignments were specifically tailored to the needs of Suki and the situation in our household. Thanks to our work with Karen, Suki has made observable gains and exhibits much calmer behaviors than she did nine months ago, and I've learned reinforcement skills that I can use with all of my dogs."

"My husband and I loved our new puppy, Lucy, but we just could not control her energy. We called Karen in a moment of desperation. She swooped in like a superhero and worked her magic! We did eight individual sessions with Karen and we also participated in group training. She taught Lucy all kinds of different tricks and skills, and she taught us how to manage her hyper-excitability. The thing that we loved the most was how positive and gentle Karen was in training our dog. Lucy is almost 2 now, and she has turned into the dog that we were hoping for. We are very appreciative of New Beginnings K-9 Training and all that Karen did for us!"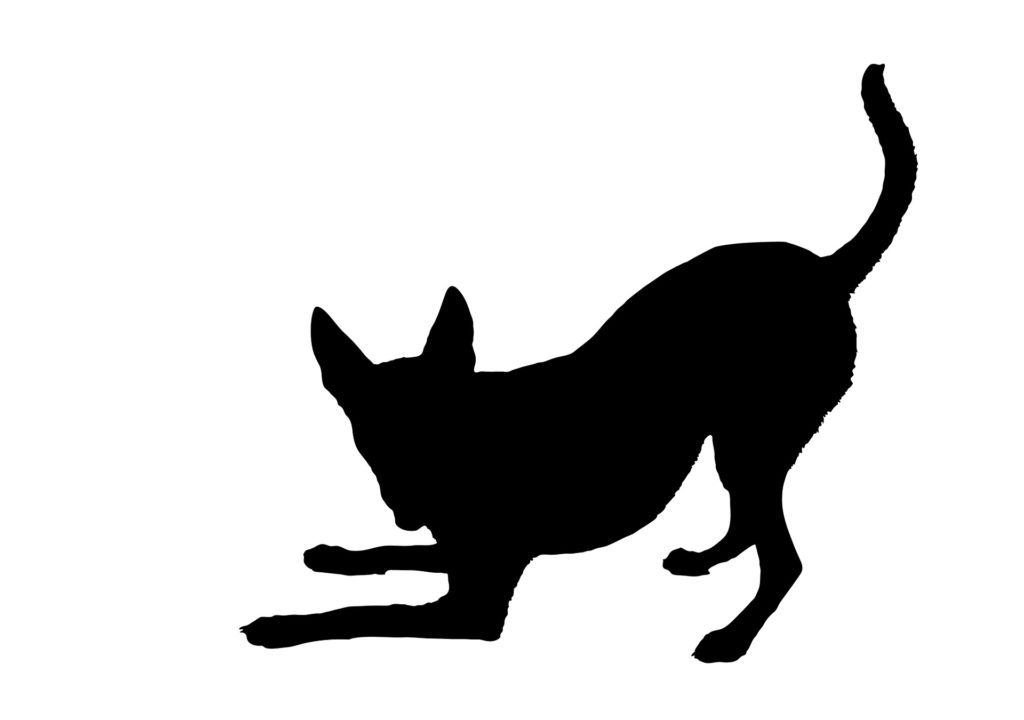 "Karen came to our home in the spring of last year to help us with the training our new puppy. We had two 8 week sessions which turned out to be a tremendous help. We incorporate all we have learned from her in our daily lives. She really knows and understands the nature and behavior of the animals. We would highly recommend Karen's training classes."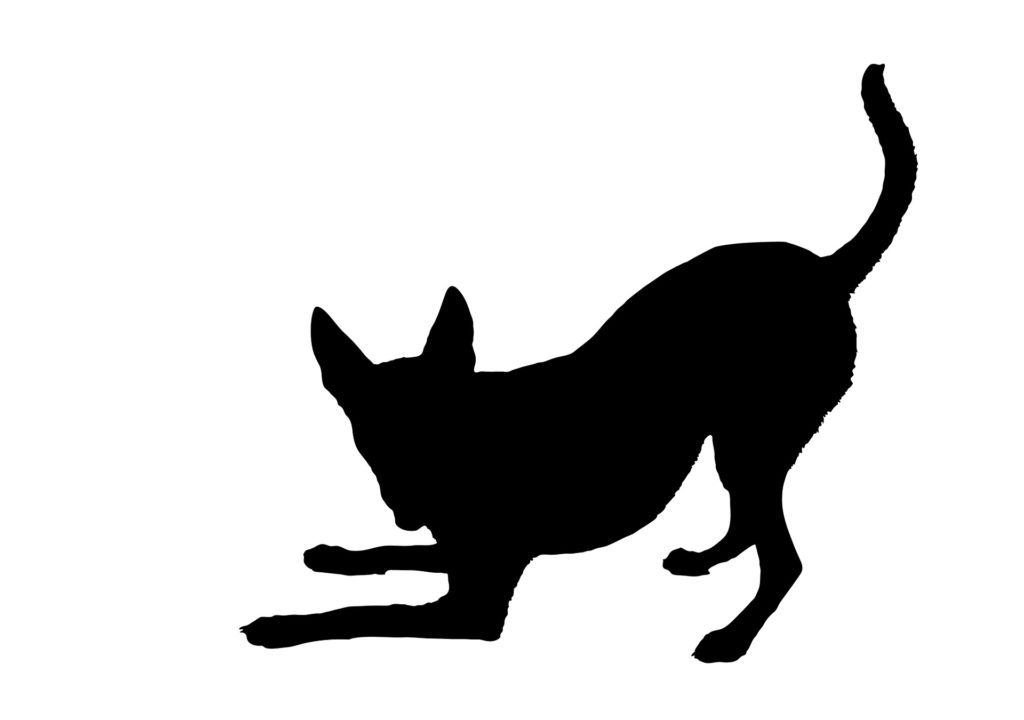 Susan and Jenny Isler
"Karen is someone I wish I had met before buying our dog, Thor. Being first time pet owners there was so much we did not know. Thor had many fears when we met Karen and with her help we learned how to help him overcome them. I know Thor is a much happier dog since working with her. She was so patient with us yet firm in her training. She also spent much time with our children teaching them as well. I love that she uses positive reinforcement and I could not recommend Karen more highly. She overwhelmingly made a huge difference in our family."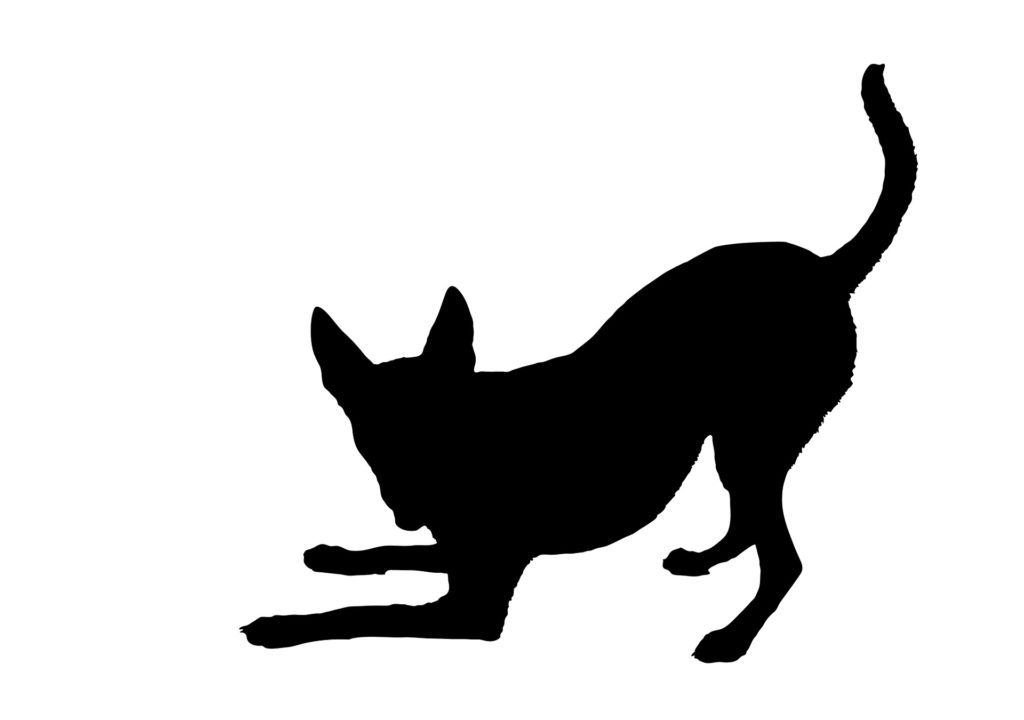 "I met Karen in 2006 when I hired her to help me with training for my newly adopted beagle mixed breed dog who was rescued from New Orleans after Hurricane Katrina. Karen taught me how to use positive training techniques to successfully change my dog's behavior and to help me learn how to effectively communicate and train with her using a clicker. I have recommended Karen to other people in my dog club who needed help with their dog's behavior. I have also used the training techniques she taught me to successfully compete and earn titles in obedience and rally competitions with both of my dogs. I can strongly recommend Karen as a very knowledgeable, effective and compassionate dog trainer who specializes in positive reinforcement training techniques."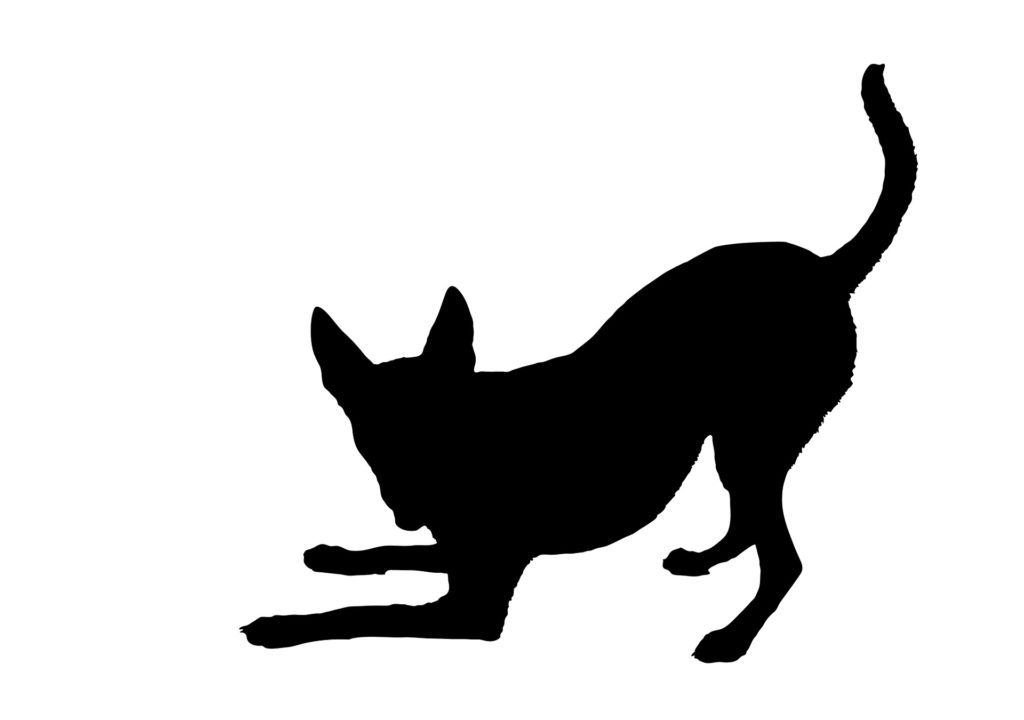 Ann Robins
"Finding Karen Abell & New Beginnings is the best thing that has ever happened to our dogs!After losing our first dog, Bella Rose to cardiac failure we found and fell in love with Isabel, a.k.a. "Izzy Bean", a beautiful blue merle Australian Shepherd. Izzy was brought home to Luca, a 3 year old Golden Retriever and Maya, a 2 year old Siberian Husky. With another new puppy I knew I had to try again to find a good dog trainer.I desperately wanted well trained dogs but didn't know how to get there. My first experience was with a trainer that insisted a pinch collar was the way to train dogs. I just couldn't bear to hear my dog yelp at every jerk of the collar. Another trainer used an e-collar, this collar delivered different levels of electricity through a collar that the dog wears. I politely asked him to leave before he even met my dogs. Another experience was with a dog training school. The dog "trainers" had no formal education but just experimented with dog training as a hobby. Their method to teach the dogs to obey was to squirt water in their faces if they misbehaved. So, after interviewing and meeting with numerous trainers all I knew was what I didn't want for my dogs.Finally our breeder recommended Karen Abell and New Beginnings. My first conversation with Karen lasted well over 1 hour and after I hung up I told my husband "I finally found our trainer". Karen did not use pinch collars; e-collars or any method that delivered pain to the animal. It was a new beginning and I was ecstatic! We set up our first meeting at her facility with all of our dogs so Karen could observe the dynamics of our dog family. After the first 10 minutes I could see that Karen spoke their language. She had their full attention and they responded to her quickly. When I asked her what type of discipline she would use she said the most she does is walk away from the dog. I knew then that this is what I had been looking for all along. It felt right and I knew that I could trust Karen with my dogs.We set up 4 private lessons to address some of the issues we were having. Karen came to our home and one by one we started working on different issues. It was amazing to see her work with my dogs…she is truly a natural. We are now in obedience classes and the dogs love it. Karen is not only great with the dogs but she is patient with the owners. She gives each owner individual attention with their dog. When I found out that Karen was teaching the obedience classes I held my breath waiting to hear how much that was going to cost. I knew with her background and education with dogs it was going to cost me plenty to have 3 dogs trained. But when she told me the cost for 1 class I said "you need to charge more, you have no idea how much value you bring to these classes".After almost 5 years of looking for a good dog trainer I feel lucky to have found Karen Abell & New Beginnings."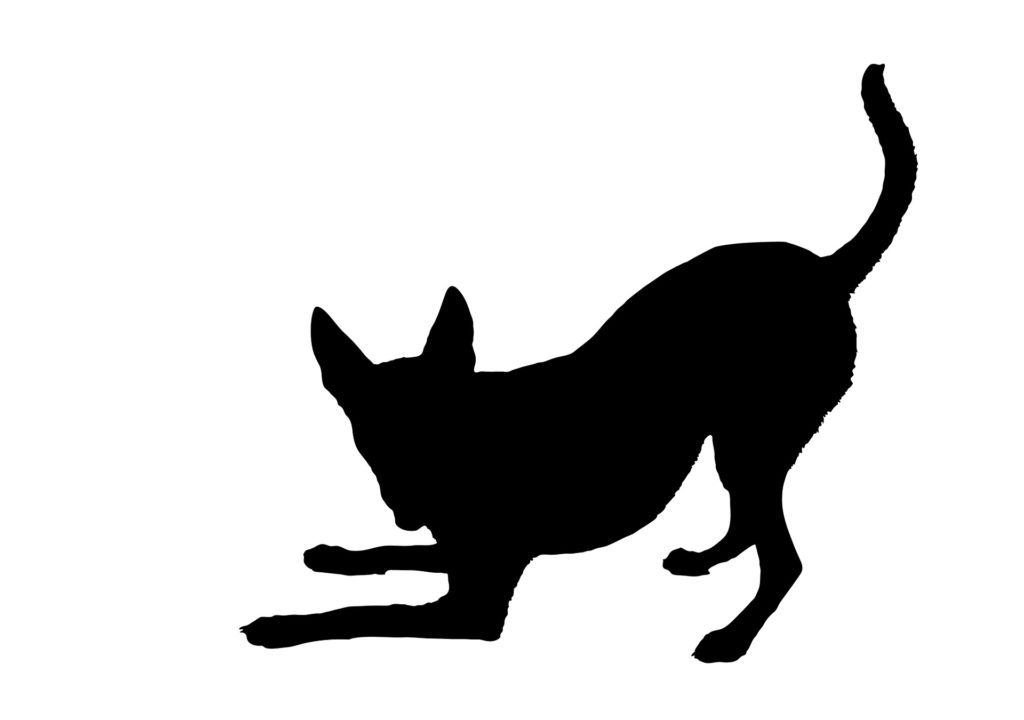 Ron & Cindy LoBuono
Izzy, Luca & Maya
"How lucky we were that our vet recommended Karen to us to help us train our newly adopted rescue puppy – Gracie. We fell in love with Gracie the minute we saw her and wanted to do our best to raise her right. Karen came to our home and not only trained Gracie, but trained us, too – we had a lot to learn. Karen's approach was focused on consistent, positive reinforcement – an approach we were eager to learn – and Gracie always looked forward to the times when "yummy treat lady" would visit. Karen's approaches have worked beautifully for Gracie and for us. We have a happy, healthy, well adjusted dog who has two parents who continue to use a positive approach when working with her.Finally, we want to share a story with you. When we were getting ready to go on vacation, we had lined up a family member to take care of Gracie while we were away. Unfortunately, at the last minute, the family member could not watch Gracie. We couldn't bear the idea of a stranger taking care of Gracie and called the only other person we trusted to care for her in our absence – Karen. Karen not only took GREAT care of Gracie, but sent us pictures and videos so we didn't get too homesick for our little girl. Karen obviously loves Gracie as much as we do and has a deep caring and understanding of animals and how to bring out the best in all. Thank you Karen for everything!"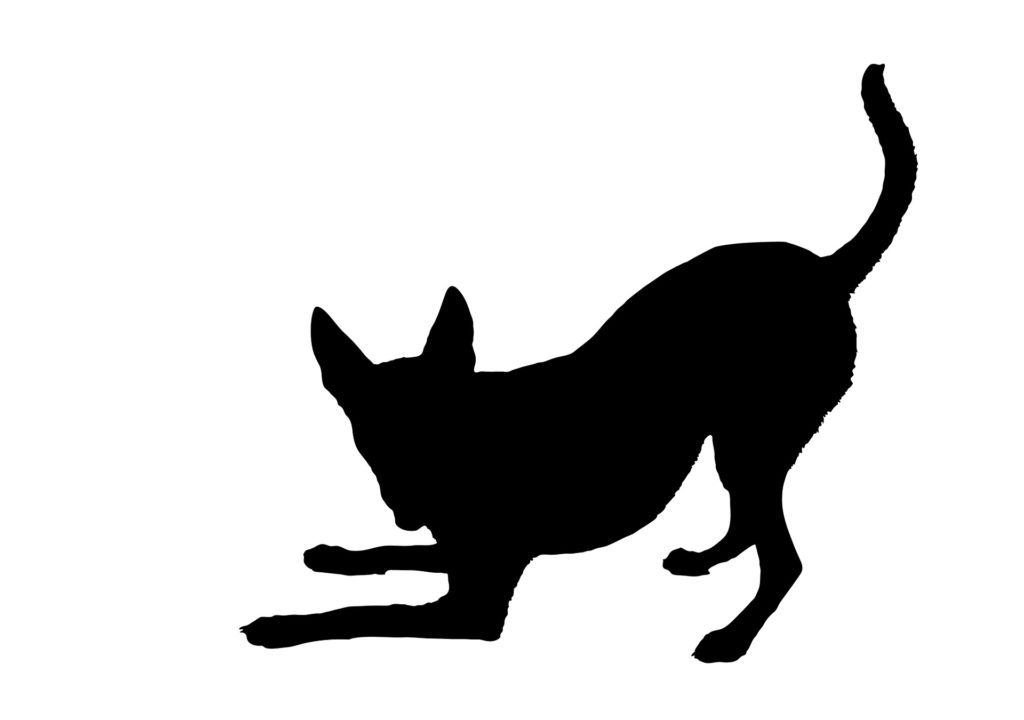 Jeanne and Chuck Pettit
Gracie
"I would like to share my experience concerning the Basic Manners Class training at New Beginnings K-9 Training. When I started to research training facilities to train my 2 year old Labrador for his National Obedience Certification for Cadaver Search and Search and Rescue, I knew that I wanted something different. I had trained my Cadaver Search and Search and Rescue K9 partner Little Joe, the old way-shock collar and prong collar etc. I did not want to take that approach with another dog. I did not want to do that to my new K9 partner, Shadow. I had only 2 months to prepare Shadow for his National Obedience Certification testing. Karen from New Beginnings K-9 Training took on the task of insuring that Shadow and I would be ready for his testing. I listened to the instruction from Karen, practiced just like she had suggested, and with a lot of hard work we were able to pass our National Obedience Certification thanks to New Beginnings K-9 Training. I was taught how to communicate effectively with working K9 partner, Shadow. My experience with New Beginning K-9 Training, the trainers, and Karen are second to none. Shadow is very confident and relaxed and at the same time very well mannered."

"When I adopted my Pit Mix, one of the first things I did was sign up for training at a national pet store chain. Unfortunately, the lack of experience dealing with the bully breeds was evident in the techniques they suggested (spraying water in the dog's face, yanking on the leash, etc.) By the time, we finished the class, I had a dog that was more excitable than when we adopted her (clearly not the desired effect). I started researching other training options when New Beginnings told me they were doing a calming class specifically for bully breeds and I was thrilled. I was already familiar with New Beginnings since Lady attends daycare and boards there so I knew their methods would be sound and based on positive reinforcement. In the weeks of the Calming for Bully Breeds class, I learned so much about how to shape Lady's behavior in a positive way by awarding the behaviors I want and ignoring the behaviors I don't. Lady began learning that she got treats and attention when she could be around other dogs without barking or reacting any other undesirable way. Of course, that was just the beginning and there was work to be done in between classes and the work continues even now because there is no magic pill when it comes to training dogs any more than changes in humans happen overnight but I'm so glad I found someone who could help me shape my pup's actions with positive reinforcement which only strengthened the bond between Lady and me. Lady continually learns that she can trust me to act in her best interest because when I reach toward her, she can expect a kind hand, not punishment. When you look at the picture with this testimonial I want you to know this never would have been possible prior to the Bully Breed Calming Class!"