Getting puppies off to the right start can pave the path for a well-mannered adult dog!
Puppy training is an important step in getting your new furry family member off to the right start. Want to eliminate pesky puppy problems like chewing, potty accidents and biting?  In our Puppy Training Group Classes we'll teach you house training dos and don'ts, how to handle and socialize your puppy, and how your puppy learns and all the while teaching the basic commands. We provide more flexibility than other local classes to help you with your time, your schedule and your success.
See the Value of Flex-Time Training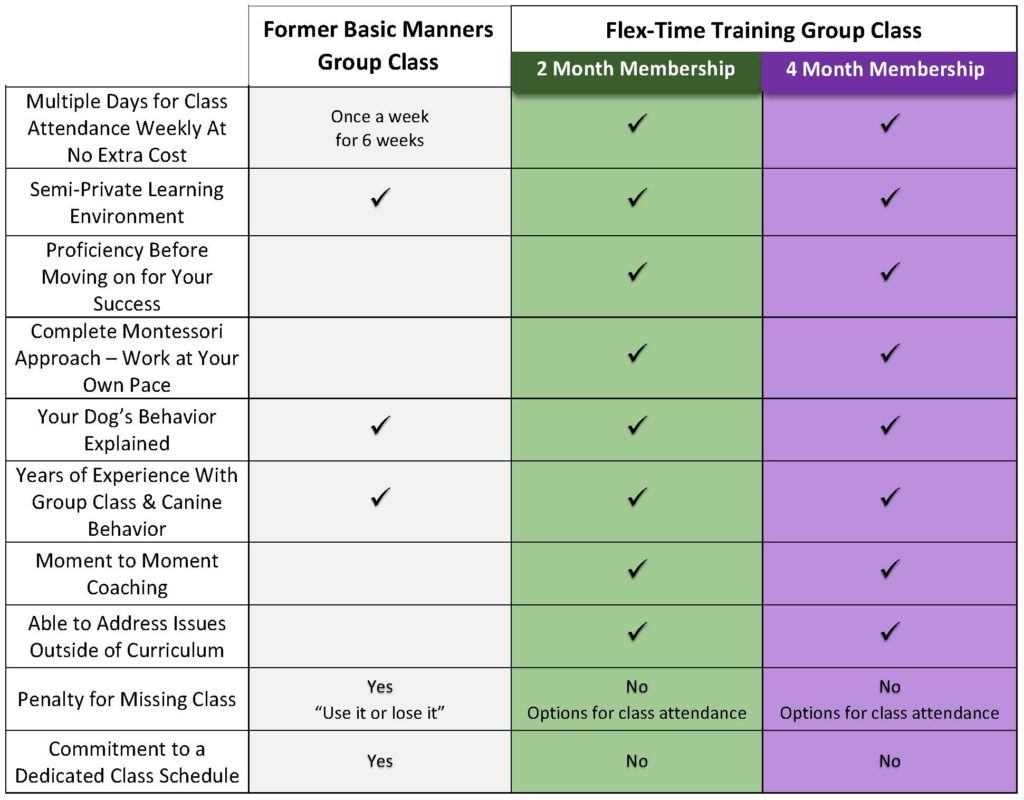 In This Course We'll Cover:
How your puppy learns.

Knowing the basic principles that shape all animal behavior gives you lifelong tools to get what you want from your dog.

House-training do's & don'ts.

Get the ABCs of puppy potty training

Impulse control 101.

Teach your puppy that patience pays and prevent jumping and         leash-pulling.

Handling & socialization.

Puppies can learn to love being groomed, having their nails cut, and meeting strangers at the park.

Problem prevention.

Avoid serious behavior trouble down the road by establishing good puppy manners and routines from the start.
Safe Early Puppy Socialization
Name Recognition
Let's start the name game! This will develop into other cues as you continue your education.
Eye Contact
 Having your dog's undivided attention is  paramount in beginning the teaching process.
Sit
 Learning to sit in front, left and right of you while you're standing and sitting. A different format of learning sit to ensure that "sit" means "sit".
Communication
Effective communication with your dog is something that is developed gradually - they don't come into this world knowing what we'd like them to do!
Anti-Jumping
Not jumping up on you or any anyone else is a big step towards a well-mannered companion.
_____________________________________________________________________________________________________________________________________________________________
*FREE*
Before You Get Your Puppy Information
*FREE*
After You Get Your Puppy Information
* FREE *
Dr. Sophia Yin Puppy Socialization Checklist